The June newsletter is available from the link below:
---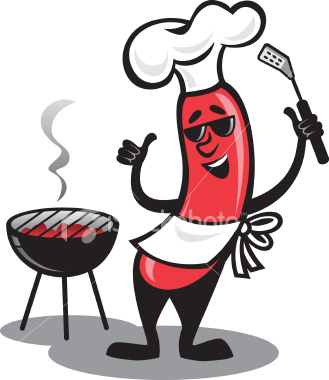 Starting from Friday May 5th, Di and Peter will be firing up the BBQ from 17:30 every Friday and cooking to order burgers and hot dogs - both meat and veggi - for just £1 each!
If that is not enough, there will also be FREE SQUASH DRINKS for children!
Be advised that there is hardly any water, inches only, over the shallowest section at LW springs. Skippers are advised to take extra care to stay on track as the entrance channel is very narrow.
For further advice contact Deben Harbourmaster, John White, either on VHF Channel 08 callsign 'Odd Times', or by phone on 07803 476621.
The Deben chartlet is available to download Click Here
For the last 3 years Jill Hodgson has organised the PMSC summer 'do'. This year she is back again with the theme "The Wild West" on Saturday 24th June at 19:30. PMSC members & their guests are invited to enjoy Food - Cowboy style - cooked by our very own expert Di, Line Dancing to Country and Western music, Shooting, Lasso and Poker, Texas Hold'em style and of course bar open in the Saloon.
Ideally people will dress to suit, come along and join in or watch others.

Click for booking form
The 56th Thames Barge Match, hosted by the Pin Mill Sailing Club will be held on Saturday 1st July 2017.
High Water is at 06:08 BST, and the start for the Bowsprit Class (A) is at 08:00, the Fast Staysail Class (B) is at 08:15 the Slow Staysail Class (C) is at 08:30 and the half barge class D is at 08:45.
The match starts at Buttermans bay, just down river from Pin Mill.
---
DIARY NOTE : PMSC's 57th Annual BARGE MATCH to be held on Saturday June 23rd 2018
---
Click Here for photographs from last year's match
---
Committee details:
Pin Mill Sailing Club Barge Match Committee 2017
Julian Ackland (Secretary) e.mail barge_secretary
Romy Blackburn (Chairman / Commodore) e.mail commodore
Cyril Varley OOD
Peter Cockayne
Ian Saunders
Jim Clarke
James Ackland (Timekeeper)
Pat Dunnett (Catering and reception)
Bob Emmett (Bar Sec)
Mark Poppleton (Vice Commodore)
David Abbott (Rear Commodore)
To contact the committee, use one of the e.mail prefixes above @pmsc.org.uk
BRING SOMETHING OLD AND SPECIAL TO OUR OWN ANTIQUES ROADSHOW + BBQ
Saturday, 8th July, at 6pm
Most of us have something old and special: jewellery, pottery, a piece of glass, a picture or a small piece of furniture, inherited or bought, but we don't know its history or value. So, bring them along to the Club, where we have invited local antiques expert, James Fletcher, to examine them and share his expertise.
You never know, you may have a fortune sitting in a drawer, on a shelf or wall!
Please bring items to the Club by 6pm when a Friday-style BBQ (courtesy of Di and Peter Chilvers) will be available. The bar opens from 5.30pm and James Fletcher, our antiques expert, will discuss and value items after examining them from 7pm.
It would be helpful if you could pre-register and send a photo and short description of the item/s you intend to bring to the Social Secretary by 1st July.
Read more...
Walk, sail or row along to the beach for a BBQ.
Bring the family,
Bring the dog and
Bring the food, of course!
"Second Sands" is a beach about 800 metres down stream from the Butt & Oyster reachable by waterborne craft 2 hrs. either side of high water which is about 17.00 BST on the day.
Contact Susie Mills for more details on secretary@pmsc.org.uk
Page 1 of 2